Indigo Moose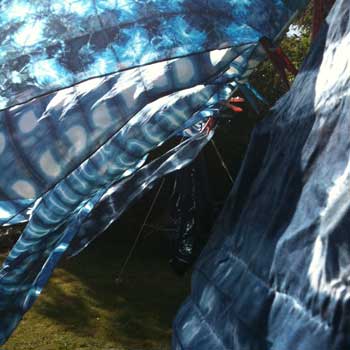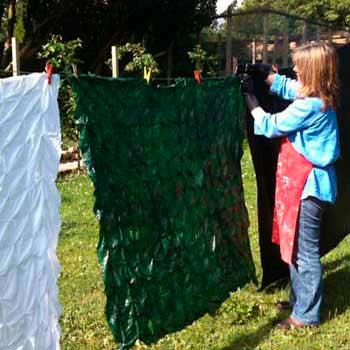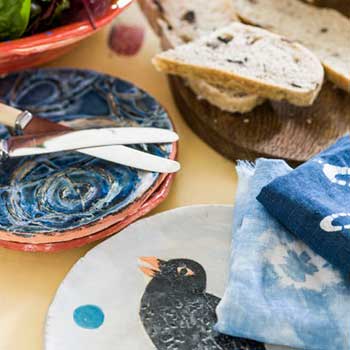 What you'll learn
Using Japanese shibori, batik and itajime resist techniques, the workshop schedule allows the student to create individual fabrics and experimental pieces, perfect for patchwork, scarves, cushions or beautiful summer bunting. Working in the studio and garden you will enjoy a picnic style lunch and other refreshments during the day.
What you'll need
The student is asked to bring a pair of rubber gloves, bucket and a small amount of natural fibre fabrics. A silk scarf will be provided on the day and is included in the workshop fee.
Practicalities
To provide the best possible experience, each workshop is limited to a maximum of four people and with a prompt start at 10am, lots can be achieved before 4pm when the day officially ends, but with enthusiastic students (and they all seem to be!), the day often runs on longer.
If you are interested in workshops please contact us.
If you wish to make changes to an existing booking please contact us and we will do our best to help.