Indigo Moose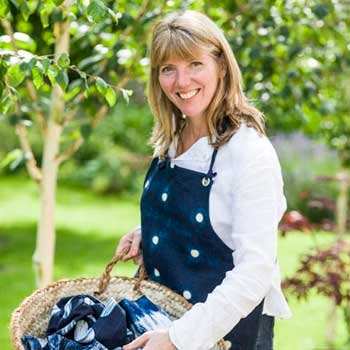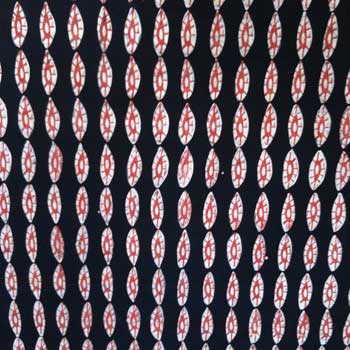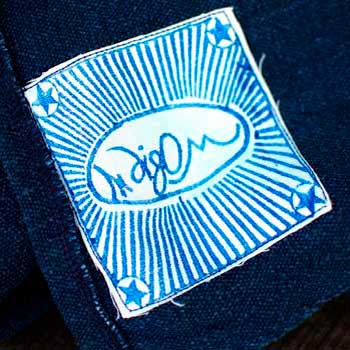 My passion for textiles started at the age of 14 when I was inspired by my teacher to explore the world of decoration, colour and beauty. This was initially made possible by the vibrant silk embroidery threads she brought me back from a visit to her hometown in India.
This journey is still continuing today but has, to date, taken me to Winchester School of Art and a textile degree, onto 15 years of teaching and enthusing students about the subject, whilst maintaining a studio at home in the garden where I create my own textiles prints and pieces.
For a number of years, I have been experimenting with Indigo and am still learning the wonderful possibilities that working with this special dye can yield. Initially I attended a weekend course to learn how to mix an Indigo vat and study the beautiful combination of shibori (shape and bound resist dyeing) and Indigo dye.
I continue to be fascinated by the process of discharging the deep shades of Indigo back to a crisp white. This is such an honest combination that I consider hard to surpass and largely achieved by the same process and recipe used by William Morris for his well known and still extremely popular Strawberry Thief textile design.
My aim and what drives me still is the desire to be able to produce individual pieces as clothes and scarves to be worn and cloths, cushions and throws for the home. These I hope will be enjoyed and cherished for years to come for their inherent joy of colour and pattern, but also for the captured unique quality the Indigo dye will reveal as it fades and ages with increasing subtlety and beauty.